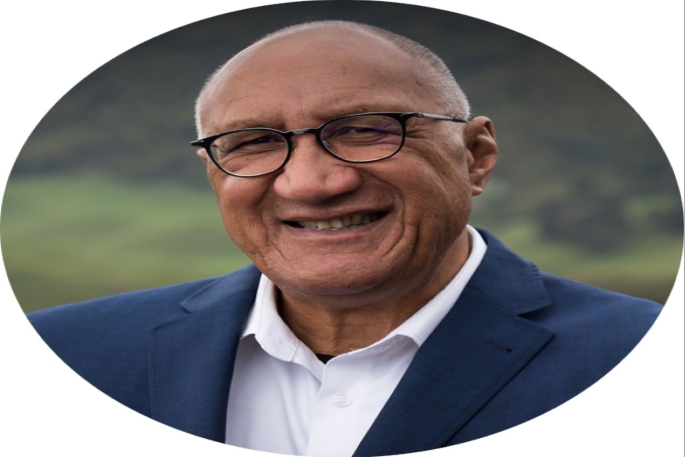 Wairangi Jones is principal advisor for cultural competency training company Tutira Mai NZ Ltd.
My phone rang. The second week of Level 4 lockdown was in full swing.
I didn't know the number. I spoke to the caller and was surprised. It was a volunteer from my marae. She wanted to know how I was and if I needed help with collecting anything.
The following week another volunteer from Ngāti Whakaue called. She was offering a care package. I was humbled with the care and attention and impressed with the service. This was not aroha learnt from a management manual. It was aroha in action and a community taking care of its kaumatua and kuia.
Ranginui is the sky father and Papatūānuku is the earth mother. In a precursor to President Trump's Covid-19 call to 'liberate,' Rangi and Papa's children also wanted liberation and to bust their bubble wide open. Locked in an embrace, the parents had created a world that stifled a child's natural inclination to move, explore and discover. Cramped and squashed between the parents, discontent and agitation led to a plan spearheaded by Tane Mahuta (god of the forests).
Drawing on his capacity to grow as the mightiest of the trees in his realm, he slowly and relentlessly pushed Rangi and Papa apart until she lay facing upwards to Rangi.
He from the heavens, gazed down focussing (aro) on her hā (essence, breath of life, being). When we join the two words together we have 'aroha'.
Covid-19 has necessitated the need for aroha. Lots of it.
There have been fine examples nationwide from Prime Minister Jacinda Ardern demonstrating what empathy looks and sounds like, to government wage and small business subsidies, aid agency food parcels, volunteers helping the elderly, care packs distributed by Māori and iwi organisations, grocery collections and uplifting videos of bubble life. Aroha has been a pou (pillar) of the pandemic response.
Pulled together by a big 'go early, go hard' vision and strengthened by the whakatauki (aphorism) 'be strong, but be kind,' Aotearoa has negotiated its way through the levels of emergency into hopefully, Level 2.
The results of some of the toughest restrictions in the world on travel and activity have been impressive.
What has been interesting through this though, is that I have never received calls from any of the recognised, mainstream aid agencies.
For them to call anyway, would require the following skills and knowledge.
1. Knowing who the kuia and kaumatua of a hapū are. Access to hapū databases of their descendants and marae beneficiaries and knowing who sits on the paepae (speakers bench of kaumatua and kuia) or contributes to marae and whare karakia (church) life provides a rich list of names that can be called.
2. Being able to engage instantly in a Māori manner, 'tenā koe, this is ..name..from ...name…(of the marae/hapū organisation).' Receiving a call like this instantly grabs the attention and appreciation of the receiver.
This is because of whakapapa (genealogy) which is at the very heart of relationships and connection in the Māori world.
On the marae it is the ace card used to connect tangata whenua (host) and manuhiri (visitor) or in tangihanga (funeral) eulogies. Nothing beats having whakapapa reflected back. It is the ultimate act of aroha.
3. Colonisation, inequity, poverty and low socioeconomic status provide the backdrop for Māori susceptibility to pandemic influenza. The 1918 Spanish Flu scythed its way through whānau who died at seven times the rate of pākehā. In 2003 doctor Colin Tukuitonga during the height of the Sars outbreak of viral pneumonia, warned that Māori and Pacifica were at greater risk of respiratory disease than those of European descent.
Naida Glavish in 2009, the then spokesperson for the Auckland Māori Pandemic Planning Group, commented that the health profile for Māori was poorer than for other groups. If a pandemic was to occur she believed, Māori could likely be seriously affected.
In May 2019, Rotorua Hospital reached capacity with many of the hospital admissions being bronchiolitis, asthma and influenza.
What health statistics do not tell us, however, is the toll that death and sickness have on tikanga, te reo and mana.
A scan of the timeline of epidemics in New Zealand from 1839 to 2020 illustrates the range and constancy of viral challenges experienced in Aotearoa. Maori deaths are not just the loss of a loved whānau member. They are also a loss to iwi. These are the totara (tree) who were the ringa raupā (hardworking hands) supporting kaupapa (objective/cause) Māori, the manu kōrero (orator) that held the tribal knowledge, the kuia who wrapped a moko (grandchild) in a blanket of te reo or sang the waiata, and the men and women who filled the seats to welcome visitors on the marae.
Successive generations have seen much of this life disappear. Today marae struggles to manaaki (host/care) for their visitors. This is all the more reason that aroha of kuia and koroua during Covid-19 is crucial.
Two phone calls were received, admirable in their intention, that on the one level served a practical function but on the other represented a very different world of thinking and perspective. Pills and medicine provide solace for the body but it is in te reo, tikanga and whakapapa where wellbeing, truth and mana lies.