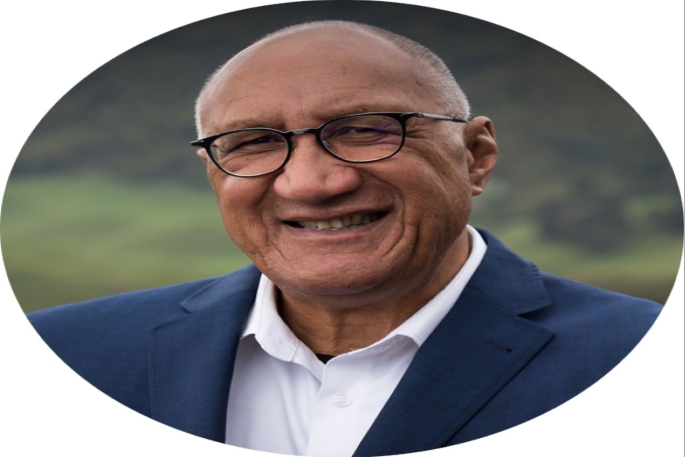 Wairangi Jones is principal advisor for cultural competency training company Tutira Mai NZ Ltd.
Tarawera erupted in 1886. It was a cataclysmic unzippering of the mountain that split it in half.
A firestorm engulfed the sleeping kainga (villages) on the lake's edge, levelled the bush and rearranged the landscape.
A dense pall of smoke climbed 10km into the sky hiding the chaos below and the volcanic explosions could be heard around the North Island. Debris scattered around places as far away as Te Mahia.
My koro (grandfather) was 9-years-old. He lived at Te Wairoa nestled on the shores of Lake Tarawera. He survived the onslaught and his kainga is now a tourist attraction.
Koro says that none of them knew that it was the next day until they all heard the rooster crow. His nanny carried him out on her back and the survivors made their way to Rotorua township.
Their lives had changed forever. Social and economic turmoil was now the new normal. Homeless and without income they searched for somewhere to live.
They were hosted by Ngati Whakaue and Ngāti Rangiwewehi until the food ran out. Facing starvation, a momentous decision was made. He manu kaewa (like a flock of migrating birds) they decided to follow the footsteps of Tamatekapua, the captain of Te Arawa waka, who lay buried on Moehau mountain.
They moved to the Coromandel and stayed there before returning to Rotorua and Whakarewarewa. Their experience is no different from the recently unemployed, homeless and financially strapped of Covid-19.
What is Tarawera teaching us?
1. Pou Tupuna (ancestor) role models
Go to your whakapapa (heritage) to find examples of resilience. We live in a society that idolises sports stars or business icons. We ignore our whakapapa role models. Their effort and sacrifice is a testament that the odds can be overcome. We all have a heritage. Resilience flows in our blood. Take agency from this.
2. Pou Pepeha (identity) "Toi tū te whenua, whatungarongaro te tangata - The land is permanent while people come and go."
Although damaged and scarred, Tarawera still stands as a symbol of mana for iwi. It is the touchpoint for waiata (song, kōrero paki (the stories/history of the people) and whakapapa. We all have a significant place somewhere. It is significant because it is meaningful. Take time out, go there and re-energise. Soak up the mauri (essence/life force/meaning) of the place. There we will find the peace we need.
3. Pou Whakapapa (heritage)
Whakapapa is a layering of generations. It is the myriad stories, events and people that connect us by birth from one to another down through time. It is a shared legacy. When adversity barges in, tackle it as a collective. Carrying the load by yourself is the opposite of whakapapa. During tangihanga (death/funeral) everyone carries the load, pitching in and helping out. The grief is shared by everyone. Before calamity hits, reach out and develop long-lasting connections with mentors, networks, whānau/friends (who understand the issue deeply and are not judgemental), associations and like-minded groups. These are the ones who will lend the manaaki (support) when you need it.
4. Pou Uarā (values)
Values determine what we stand for and believe in. Our attitude to adversity and the actions we take depend on the values we hold. They are the steel and inner strength we have to carry us through. Manaakitanga (care and respect), whanaungatanga (connection and relationships), kotahitanga (united as one) are some examples. Values are fashioned by the rigours of life. They have stood the test of time. Tūpuna values will get you through.
5. Pou Manawaroa (resilience)
Resilience is not a coping strategy. Just because the Pink and White Terraces had disappeared was not a reason to give up. Whakarewarewa became the new home of tourism. Resilience is another word for resistance. It is resistance that forces change, adaptation, creativity and inventiveness. Māori history is littered with examples of resistance politically, economically and socially. Resist adversity to find another way.
6. Pou Mamāo (Endurance)
A key value in te ao Māori is whanaungatanga (relationships/connections). Connections are enduring, built over time and forged on trust. In te ao Māori, connections are for the long haul. Fleeting, one-off relationships are not whakaaro Māori (part of the Māori psyche). Working through adversity is also not a one-off approach where solutions appear magically and the problem is solved immediately. From Tarawera to Whakarewarewa took many, many years to happen. It is critical to understand that resilience is a long game and staying the course is part of the answer.
7. Pou matakite
In te ao Māori, whānau is the bedrock of hapū (subtribe) and iwi (tribe). The next generation are our mokopuna (grandchildren) and making the right mokopuna decisions is important for the future and continuation of whakapapa. Having a vision for the future is the purpose of doing the things that we do. Purpose fuels motivation. It carries us through the hard times and makes us stay true to what we seek. Have a vision and hold fast to it.
8. Pou karakia (prayer)
Māori karakia for any occasion and for whatever reason. Hui do not start and finish without karakia, journeys to another place begin with karakia, names are dedicated with karakia, trees are planted with karakia and adversity is handled with karakia. Turn to the spiritual world, to the mana of the gods, the beginning of whakapapa and find comfort (not solutions) there. It is from the calm and settled mind that ideas flow.