With walls painted fresh white, the Galleria at the Rotorua Lakes Council building was transformed into a space to exhibit thought-provoking and beautiful art.
The first show in the new space is the Toi 19 exhibition that includes work from students in the their final year of the Bachelor of Creative Technologies and Graduate Diploma in Creative Entrepreneurship courses at Toi Ohomai Institute of Technology. It includes work from 19 students.
A massive supporter of the city's art scene, Rotorua Mayor Steve Chadwick made the opening speech at the event.
She says the Galleria's green walls had been painted and photos of past mayors removed to make way for the exhibition space.
Steve says the space was established because the creative industry is important to the Rotorua community.
"We love what the council galleria has become a community space that allows us to showcase local talent, helping to tell the story of Rotorua.
"It's inspiring to see the great depth of talent we have, and with Toi 19, we're also moved by the overseas students who have had to go through a great deal to make their dreams happen.
"Providing a space for people to share their artistic creativity and insights is one way council supports local talent.
"The organisation also hosts and supports stage productions and community concerts – like last Sunday's Concert for the Time Honoured and Lakeside – and facilitates events like the Aronui indigenous arts festival, which had a fantastic inaugural showing in September."
Toi Ohomai Programme Manager Arts Central/South Joanne Donovan says the exhibition involved work that included jewellery, fashion and digital work from students in their final year of the degree or completing the post graduate course.
She says the institution was grateful for the support of the council and Mayor.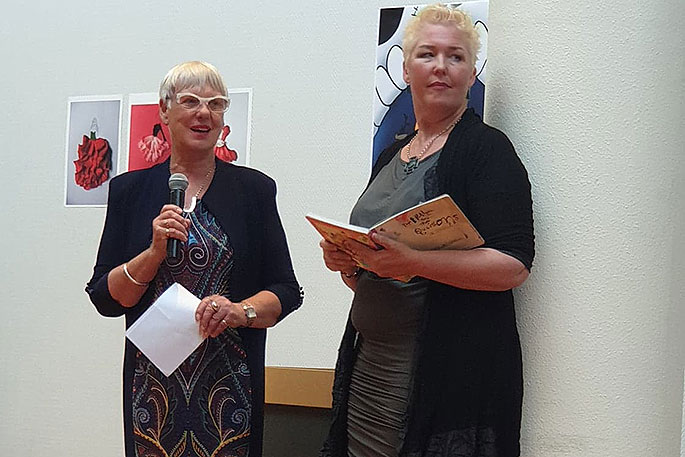 "Rotorua is full of talented and energetic aspiring artists and designers. It's a vibrant community, especially in the digital, fashion and jewellery sectors.
"Tourism helps to bring a market to our door, and students can aspire to develop products for that market. Many graduates develop an internet presence and hope to access markets outside of Rotorua too."
She says the exhibition helped students gain real world experience, creative confidence and the ability to develop their creative practice in to a product range, service or brand.
"They leave us with the confidence and knowledge to either become adaptable, skilled employees or to run their own small business."
She says a lot of the work in the exhibition was focused on sustainability and pollution.
"Although sustainable and climate issues are part of the course, as they're very important in the world of design, and in some ways also shaping the future of design, many of our students are directed by their own values.
"Students choose to work in zero waste fashion or to use their work to raise climate issues because that is happening all around them and they're concerned about their world."
She says art and design not only builds communities, it has the power to build and enrich the local economy and provide income for talented local people.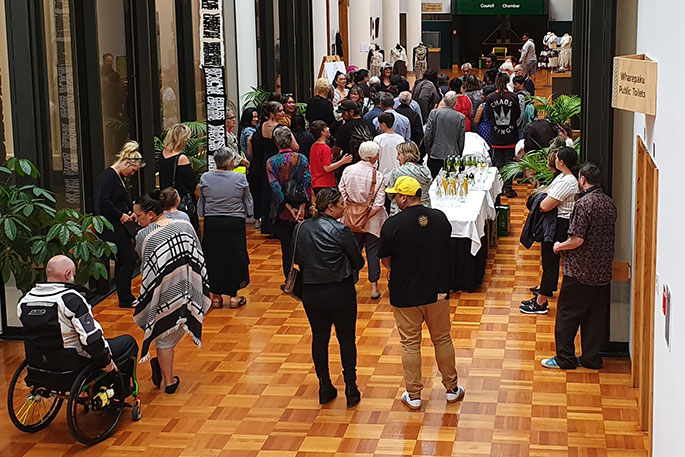 Subscribe to our weekly Newsletter
Email: