Hotter weather is coming to the country as nor'westers and sub-tropical airflows move in. Daytime highs will climb over 10 degrees above normal for some regions, especially inland and those learning to the east.
WeatherWatch.co.nz says in fact, remote inland areas of both islands will be pushing towards heatwave criteria, with at least four days ahead with temperatures five degrees or move above normal.
"You need five days to technically be a 'heatwave'.
"For today, Thursday, some places in the north will have daytime highs (late teens) similar to the overnight lows coming up (mid to late teens at times).
"However, tonight is not one of those nights, so don't be surprised if Thursday night and Friday morning are a little cool - especially around the North Island."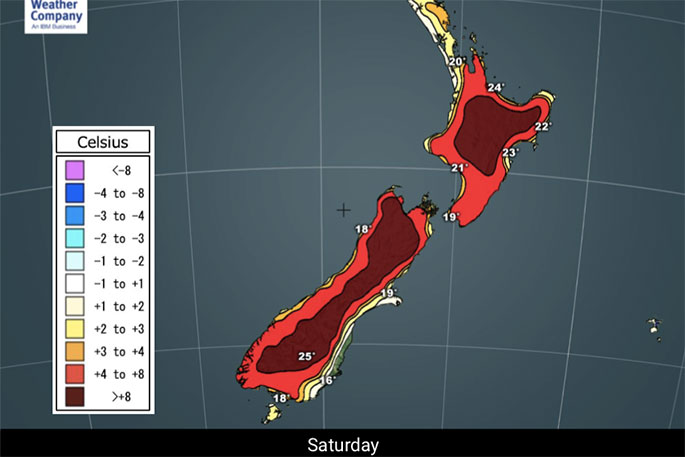 On top of the extended dry spell now moving in to 85 per cent of the country, the hotter than normal weather for late November will also add to the rapid drying out of farms and gardens and surface soil moisture, says WeatherWatch.co.nz
"Some regions will have highs in the late 20s and possibly 30 either this weekend of next week at times.
"The wind flows mean temperatures will vary a little from day to day so check that local 10 day forecast for more info - or go to RuralWeather.co.nz."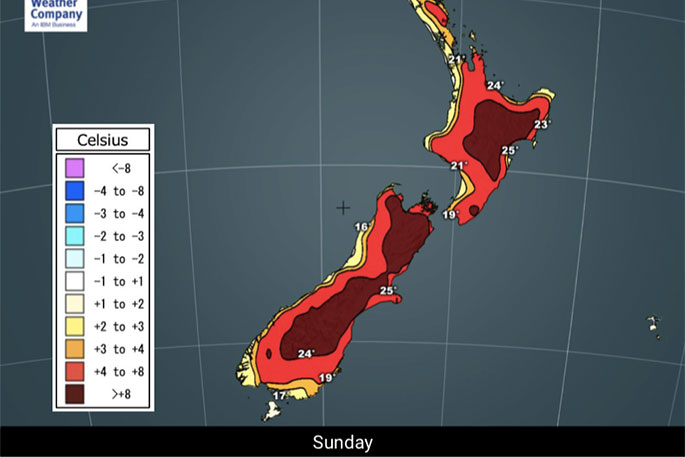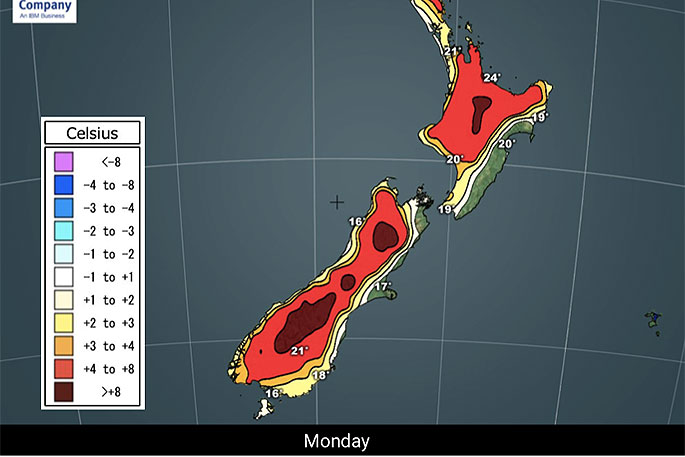 Subscribe to our daily Newsletter
Email: