Scrapped National Party roading projects are in the mix for consideration in the government's new infrastructure package.
On Wednesday Finance Minister Grant Robertson announced $6.8 billion of the government's $12b package would go towards new transport projects, with a focus on roads and rail.
NZTA chairperson Sir Brian Roche told the Transport and Infrastructure select committee yesterday that the agency had provided a range of projects that fitted the government's "shovel ready" brief.
"We looked at the sort of projects that we think have merit and we've done that. Because this money doesn't come from our fund we don't have decision rights on it, it's very much ministers will determine which of our projects get over the line," he says.
Brian told the committee it was "fair to say" that included some of National's 12 roading projects that were effectively scrapped due to the new government's pivot away from highway investment, and a lack of allocated funding.
"The advice to ministers was based on something we have internally which is a short-to-medium term work programme, and as resources become available, or priorities change, we bring those forward," he says.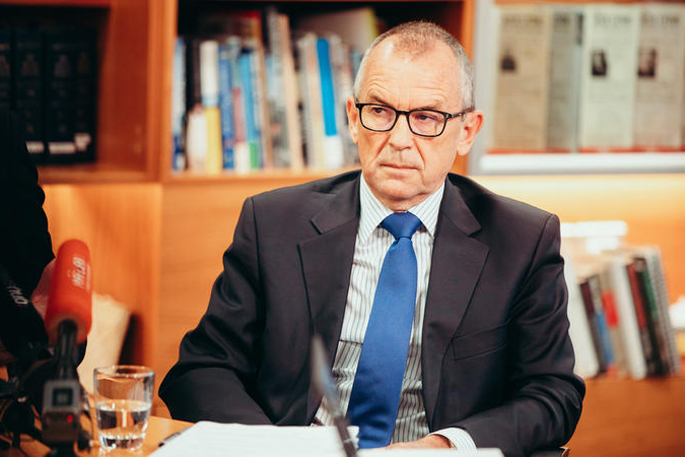 NZTA chairperson Sir Brian Roche. Photo: RNZ / Dom Thomas
Grant wasn't surprised to see NZTA recommending projects it had looked at in the past.
"We've made decisions on the outline of the package, but there's some i's to dot and t's to cross.
"You'll obviously have to wait for details for the ones we've decided to do", he says.
On Wednesday, National leader Simon Bridges expressed doubt that the government would be able to deliver any significant projects before the end of the term.
"The reality is the only way they could do that is to go back to projects they canned under National," he says.
Transport Minister Phil Twyford said there was a range of options on the table and he wasn't ruling any projects in or out.
Subscribe to our daily Newsletter
Email: