A young woman with half a heart is urging people to take the plunge to raise fund for Heart Kids.
Nakita Griffiths can do most things except for the 360 Heart Stopper challenge, where participants sit in 10 degree water for 6 minutes.
"I would if I could, but if my doctors find out, I might as well run the other way."
The 20-year-old was born with a rare congenital heart defect, hypoplastic left heart syndrome, meaning the left side of her heart is critically underdeveloped.
She gets cold very easily and when her lips start turning blue, that's when you need to worry, she says.
Nakita's heart beats twice as fast as normal person, her resting heart rate is like the heart rate of a person who has just done a workout.
She had four open heart surgeries before her sixth birthday and eventually she will need a heart transplant, but at the moment her cardiologist takes it year by year.
Every year Nakita has a series of tests that she calls the works, this includes an Xray, EGC, echocardiogram and a stress test.
She "really, really hates" the stress test but it has gotten easier, because the nurses monitoring her know what to look for now.
"One nurse watches how I'm looking, like am I going blue, and they learnt last time.
"The second time I did it was a little bit easier cause they knew what to look out for, they know if I'm pushing myself too much."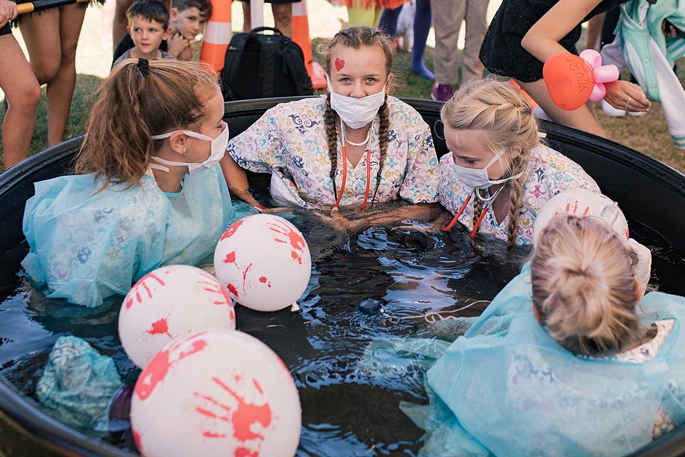 Nakita's sister Jessie taking part in the challenge. Supplied image.
Nakita's 21st birthday coming up in April is a huge milestone and her mum Ange tears up talking about it.
"I can remember when she was born and we had to make the decision [about surgery], there was a high chance we were going to lose her anyway.
"The first thing I thought of was, oh my God, will we see her get married, what about her 21st?
"Now I sit here thinking she's coming up 21 and we didn't think we were going to [get here], because they didn't know much about her defect in the beginning."
"Well, I wasn't meant to make my fifth birthday, but there's no getting rid of me now. You can't kill weeds," Nakita quips.
Her dream job is to be a paediatric nurse and after finishing her level three NCEA through polytechnic in 2018 she is figuring out the best way to achieve her goal.
"There's no way we need to look at nursing right now. Later on in the track maybe when I'm older but right now I'm not ready mentally to sit a three year nursing degree."
Ange and her friend Rob Garland bonded over their mutual experience of living with a family member with a heart defect.
Rob's brother Kenneth had open heart surgery at the age of five in 1960 and lived a full life, before he passed away at 22 after the patch on his heart failed.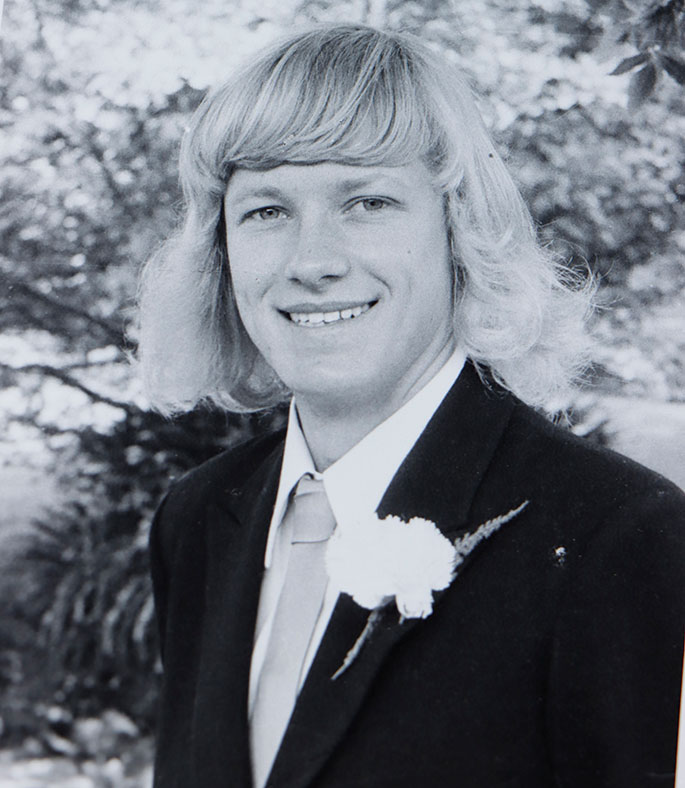 Rob Garland's brother Kenneth. Supplied image.
"When I met Nakita I thought wholly molly this is getting really close to me because of Kenneth and it brought back a lot of memories."
Rob has donated $1000 to the Heart Stopper challenge for the past four events and this year he is daring someone else to match his $1000.
If the donation is matched he will brave the icy water and do the challenge instead of just splashing the cash.
"If someone is foolish enough to match it, I will maybe get into the water as well.
"They've got to match that $1000 because I don't particularly want to get cold."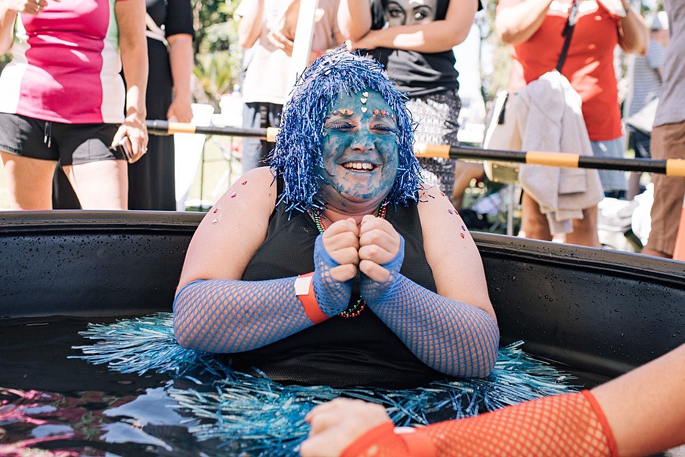 Rob Garland's daughter Maree braving the cold. Supplied image.
To take part in the challenge people get a group of four to six people together and gain sponsorship for their six minute ice bath.
Currently there are six teams registered and Ange says they are looking for more.
The Mount Mellick will provide a $50 food and beverage tab to the first 12 teams to register that complete the challenge.
The challenge takes place at Mount Drury Reserve on Saturday, March 7, at 11am.
For more information about the challenge visit the website or Facebook page.
Subscribe to our daily Newsletter
Email: