People craving the delicious tastes of the Rotorua Night Market will be pleased to know Rotorua Food Truck Thursday will fill the gap next week.
But, the city's popular Sunday Farmers' Market is still on hold while stallholders are contacted.
Twelve local and regional food trucks will provide a range of takeaway treats between 4.30pm – 8pm in Tūtānekai St, between Hinemoa and Pukuatua Sts on Thursday, May 28.
To comply with Covid-19 guidelines, and to keep everyone safe, Rotorua Food Truck Thursday will have several differences to the normal Rotorua Night Market, says Rotorua Lakes Council Markets manager Brigitte Nelson.
There will be only one entry point to the market which will be at Te Manawa (Hinemoa St end of Tūtānekai St) and numbers will be limited to 100 people at a time.
Ideally, one person per family will go through to purchase to help reduce queuing time. All people entering the Food Truck Thursday marketplace will need to be contact traced by either registering on the Sine Pro App or by manual register.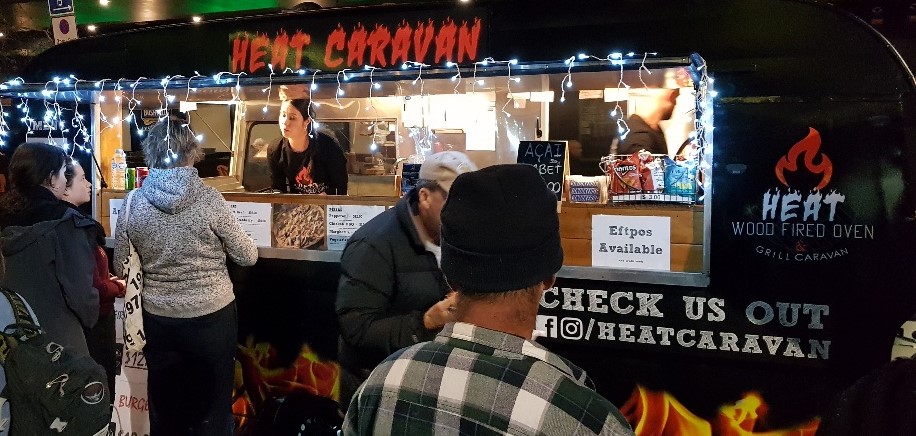 The market will facilitate correct hygiene practices, physical distancing, contactless pickup and contactless payment - there are no cash purchases.
Visitors will be able to choose takeaway meals from the following food trucks - NZ Crepes, Buon Appetito, Desi, Kai Café, Mussel Madness, Terrific Bubble Tea, Rosco's Coffee, Heat Caravan, Aayats, Smokers and Grillers, Mobile Chef and Homegrown Kitchen.
With the Rotorua Night Market celebrating its 10th birthday in March, just before lockdown began, Brigitte says she has never had to shut the market for anything other than bad weather since its inception.
"We are excited to get this version of the Night Market up and running to support our vendors and the local community.
"We are looking forward to seeing everyone however please note this is a trial run so please be patient on the night."
Visit the Rotorua Night Market Facebook page from next Tuesday to check out a selection of the dishes that will be available from each of the food trucks.
Meanwhile, a Rotorua Lakes Council spokesperson says council staff are talking to the regular Farmers' Market stallholders to see whether they have enough produce to sell.
"We are considering various options for the Farmers Market including trading from the normal Farmers Market site at Te Manawa, trading from our Rain Day Store on Hinemoa St, or waiting until spring when there is a wider variety of seasonal fresh produce available.
"We will let the community know as soon as we are ready to go."

Subscribe to our weekly Newsletter
Email: