The Rotorua Lakes Council has decided to cancel this year's GLO Festival due to uncertainty about hosting large events because of Covid-19.
The free New Year's Eve event usually attracts around 15,000 people to the Village Green for an evening of music, local talent, movies, performing arts and fireworks.
"With the end of the year just three months away and significant uncertainty still existing around New Zealand's ability to host large events as a result of Covid-19, we were left with no choice but to cancel", says the council's Arts & Culture Manager, Stewart Brown.
"We need significant lead time to secure things like fireworks, stage, entertainers, sound and lighting, along with all the necessary event permits.
"Despite having now moved to Alert Level 1, the ongoing uncertainty means we have been unable to commit to these things," says Brown.
New Year's Eve falls on a Thursday this year, so the Rotorua Night Market team will be looking at ways to add some extra family entertainment to the market that night.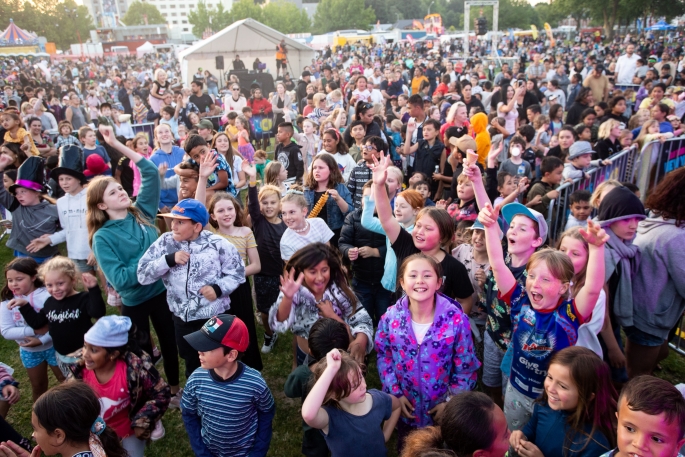 GLO Festival 2019 crowd. Photo/Bill Hedges
Council plans to bring back the GLO Festival for New Year's Eve, 2021.
Brown says Covid-19 has made the council look across all of its budgets to make savings.
GLO had hoped to attract funding from the recently announced Domestic Event Fund but was unsuccessful.
The festival has been fortunate to have the backing of several external funders who have generously supported the event over many years, including Rotorua Energy Charitable Trust, Four Winds and One Foundation.

Subscribe to our daily Newsletter
Email: