A high of 20-22 degrees is being forecast for the Bay of Plenty today.
Some people have reported a five degree start in Te Puke, whole others says it was 11 degrees in Tauranga.
Rotorua was sitting at about eight degrees around 7am.
WeatherWatch.co.nz says a cold front passes northwards over the South Island today, moving into the western North Island this evening.
Cloudy areas are expected to develop in the BOP this morning, with the odd shower too, mainly out west.
Showers are forecast to become a little more widespread for a time overnight.
Southwesterlies will gradually swing around to the west during the afternoon.
"Western regions will see rain or showers today, mainly dry in the east. Althoug,h Southland could see a few spits or showers.
"Westerly quarter winds are a bit blustery about the western North Island and especially Taranaki through to Kapiti / Wellington and across to Golden Bay at the top of the South Island.
"Temperatures in the high teens or early twenties for most but staying in the mid teens for some inland areas and along the West Coast."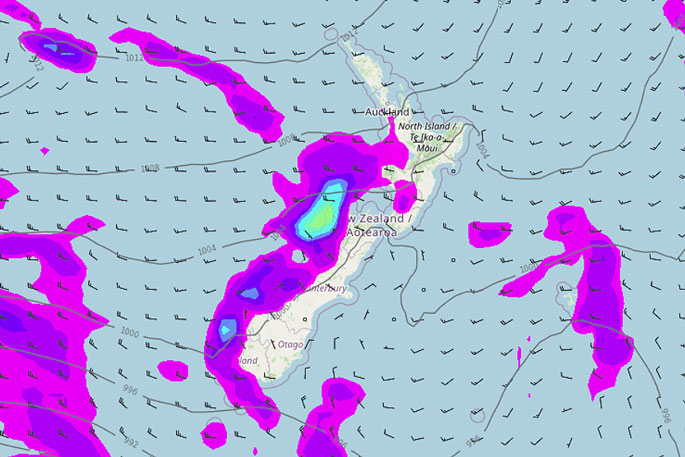 Rain map for 3pm today. Image: weathermap.co.nz
Subscribe to our daily Newsletter
Email: