Good morning and welcome to Saturday. Ko te ra tenei i hanga e te Ariki. Ka koa tatou, ka koa hoki ki reira.
MetService are forecasting a mostly cloudy start and finish today with a possible light shower. Otherwise, the weather should be fine for the rest of the day.
Temperatures are expected to reach a high of 17 degrees, so two layers of clothing is the advice, with an overnight low of 11 degrees. High tide is at 8.27am and low tide at 2.31pm. Sunset is at 5.03pm.
What's on today?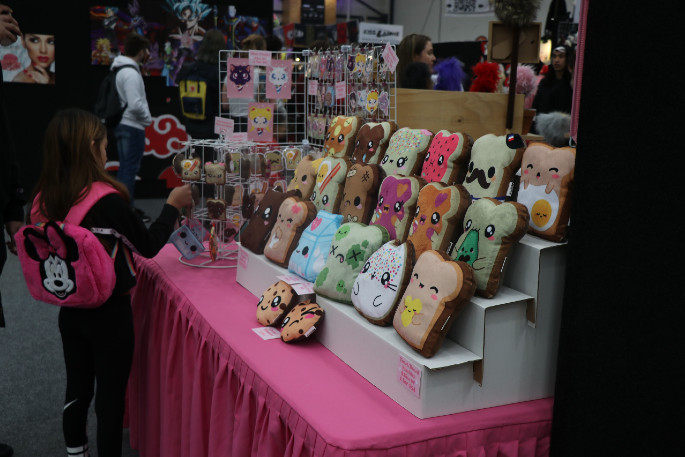 The Tauranga Armageddon Expo will bring its signature brand of pop culture madness to the Bay region this weekend.
#BAYOFGEDDON 2021 will showcase the latest and greatest in pop culture, gaming and technology, cosplay, celebrity guests and more.
The line-up of celebrity guests doing virtual panels include stars from The Mandalorian, Supergirl, Doctor Who, Battlestar Galactica, Supernatural, Star Trek and other fandoms.
The event will also have animation stars Kari Wahlgren (Rick and Morty), Maile Flanagan (Naruto) and Stephanie Nadolny (Dragon Ball Z) doing virtual signings, where fans can have a one-on-one chat with their favourite celebrity and collect a pre-signed picture.
Attendees will also be able to enjoy a huge range of in-show events including the famous Armageddon Cosplay Contest, a chilli eating challenge (with a $1000 grand prize), a Just Dance disco dancefloor and more.
The Tauranga Armageddon Expo will be held over the weekend of June 12-13 from 9am to 5pm on both days. For more information and to purchase tickets visit: www.armageddonexpo.com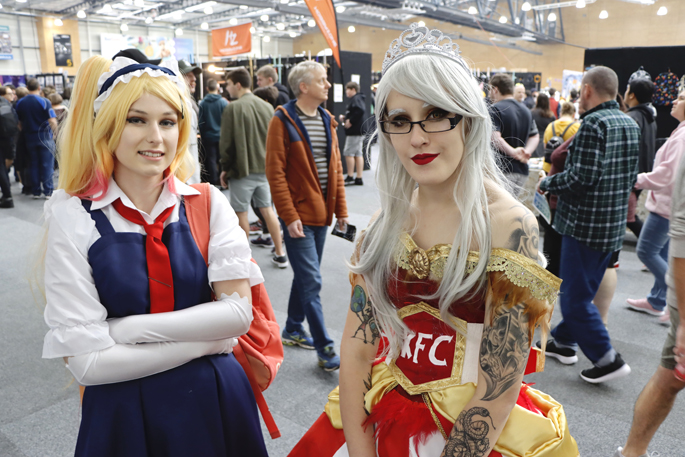 Armageddon 2020. Photo. Daniel Hines.
The Ultimate Athlete Obstacle Course Race continues today with entrants asked to push their limits across varying distances, whilst conquering an assortment of obstacles in their path.
The main events will be a 10km 'Ultimate Beast' race with 25 obstacles and a shorter 'Ultimate Challenge' track over 6km with 20 obstacles.
There will also be team, kids and school races taking place over the two days with the central hub being at the Mount Maunganui Surf Club.
People are encouraged to come along and check out the event and support participants.
For more information and how to enter visit https://www.ultimateathlete.co.nz/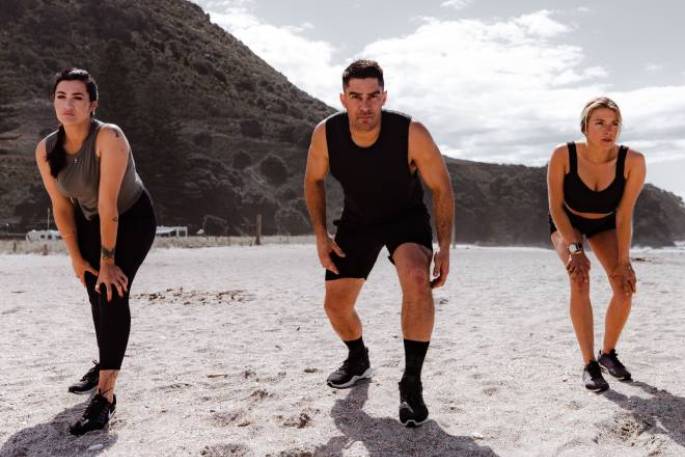 Organisers hope that Ultimate Athlete will become a destination event. Photo. Supplied.
Known for his work as the frontman for Midnight Youth, Jeremy Redmore will be playing in Tauranga this evening as part of his The Brightest Flame tour.
The former Tauranga Boys' College student will be performing at 146 Devonport Road from 7pm with tickets $20.
It's been a year since he released his acclaimed comeback album The Brightest Flame.
It was a release cut short by Covid's varying symptoms, but the season is now right to take these cinematic songs and their embedded stories to audiences across Aotearoa. Winter 2021 presents itself as the perfect scene for a set of songs that were conceived while Redmore was living in Toronto in the midst of snow-piled pavements, breathless cold and a collapse of the world as he knew it. What emerged from that time was an album universally praised by critics for its emotive strength and sonic complexity and a surprising departure from his previous solo album and work as the writer and frontman for Midnight Youth.
For more events visit My Tauranga.
The Elms | Te Papa Tauranga in Mission St is open from 10am - 4pm. Come and view the Mission House and gardens. For more information click here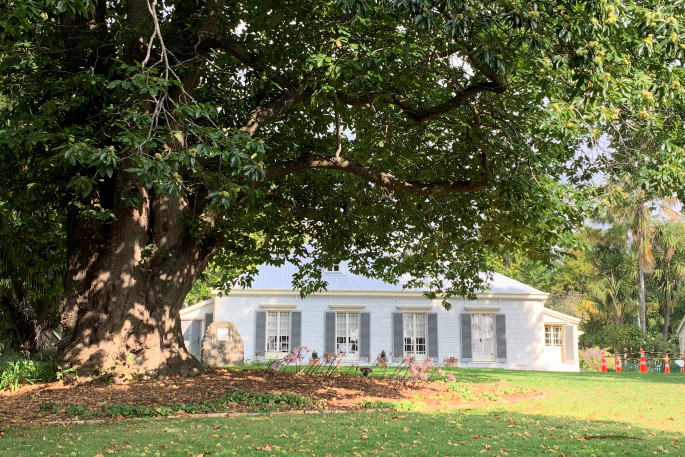 The Elms | Te Papa Tauranga. Photo: Rosalie Liddle Crawford.
Take a walk through Tauranga Art Gallery and view the many exhibitions on display there this week. The gallery, in Willow St, is open from 10am - 4pm.
Love public art? CITY ART WALK TAURANGA app is a free to download walking tour of 20 public artworks in Tauranga's city centre. For more information click here
Enjoy workshops at ReMaker, with the community of makers, located at Our Place in Willow St. Click here for more information.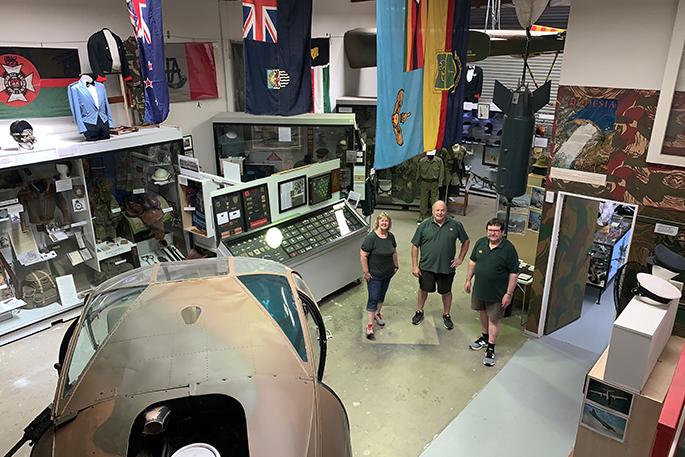 Diana Bomford, Tony Fraser and Hugh Bomford at the Lion and Tusk Museum at Mount Maunganui. Photo: Daniel Hines.
Have you been to the Lion and Tusk Museum yet? It's open today from 10am - 3pm at Unit 4, 14 Portside Dr, Mount Maunganui. Come and see a massive display of Rhodesian military history records and exhibits of uniforms, medals and equipment. Opening hours are 10am – 3pm Thursday to Sunday. For more information click here.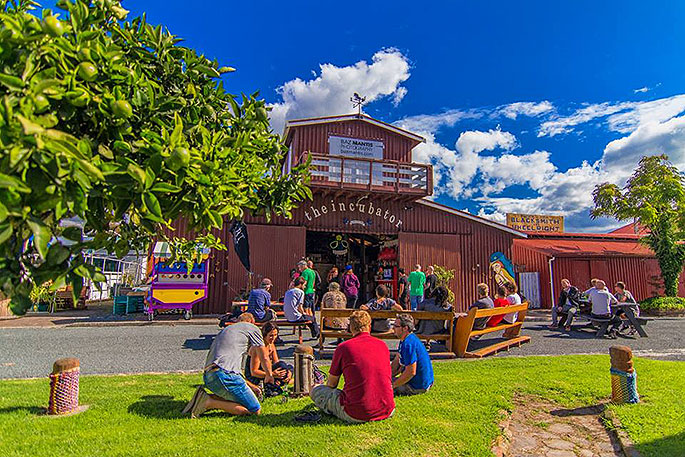 The Incubator. Photo: Supplied.
At The Incubator Creative Hub at Tauranga Historic Village, there are many exhibitions, workshops and events happening daily. For more information click here. Exhibition hours are 10am – 2.30pm.
What else is on today?
Tennis Gate Pa
Wednesday club Night 6pm - 7.30pm newbies welcome - $10.00 to play plus get dinner. Relaxed, fun & good night out.
---
A Course in Miracles
A powerful transformational teaching to find inner peace. Stuck in past grievances and resentments? Get over it! Free Internet forgiveness workshop. https://jenniferhadley.com/how-get-over-it Txt 210 274 2502.
---
Art in the Park
Original art for sale. Weather permitting.Coronation Park, Mt Maunganui. 9am - 4pmTauranga Society of Artists
---
Association Croquet
At Club Mount Maunganui, Kawaka St. Mon, Wed, Sat; 9:15am for 9:30am start. Visitors, new players welcome. Ph Jacqui 07 574 9232
---
Bay Singles Social Group
Join a bunch of over 50s young singles. Weekend dinners, pot-lucks, occasional outings. Have a go! Ph Delia 027 284 8762, Andrea 021 133 0313
---
Beethoven & Brass
BOP Symphonia presents Beethoven & Brass. Sat 19 June, Holy Trinity Church, 4.00pm. Tickets $10. Door Sales available.
---
Beth-El Messianic Family
Jews & Gentiles celebrating Messiah Yeshua (Jesus). He is returning. Be ready. You are welcome. Shabbat Shalom Otumoetai Primary @ 10am. Ph Joel 021 768 043
---
Bethlehem Pottery Kids Classes
Kids love playing with mud? Sign them up to Kids Pottery Classes, various projectsMax 8 Kids, FIFS, for more info Contact Juliet 021 271 1433 BPC.kidsclasses@gmail.com
---
Dragon Boating
Every Saturday 8.30am at Sulphur Pt. Come & enjoy some fun & fitness on the water. Ages 12+ Contact: Brooke 0220782308
---
Genealogy Informal Group
Discussions on helping you trace your family ancestors. 1.30pm Hall behind Brain Watkins House, 233 Cameron Road. Ph. anet 576 8835 a/h
---
Grant Haua LIVE @TheJamFactory
Celebrating Matariki! Special show by acclaimed singer songwriter and Maori blues artist Grant Haua.12th June 7pm, Jam Factory, Historic Village, 17th Ave. Book@ www.theincubator.co.nz. Ph075713232.
---
Greerton Hall Market
2nd & last Sat of month, 8am-12pm. Stalls inside/outside. Discounts for charity groups. Refreshments at kitchen. Ph/txt for site Tricia 027 908 2952, www facebook.com/greertonhallmarket
---
Handel & Bach concert
Scholars Baroque Aotearoa Chamber Choir & NZBarok Orchestra present stunning music by Handel & Bach. 7.30pm St Mary Immaculate (Cameron Rd). Cash door sales/TICKETEK. www.scholarsbaroque.com
---
Justice of the Peace
10am-12pm The Crossing Shopping Mall
---
Katikati Lions Moggies Market
8am-noon War Memorial Hall, Main Rd, Katikati. Plants, veges, crafts, books, food,wool, face painting Ph Sharon 022 318 0196 or Lois 021 131 3167
---
LOL Laughter Wellness
Learn to release your happy hormones & give yourself a boost. Make laughter a choice, not consequence. Arataki Community Ctr, 11-11:45am. Trish 022 036 6768 lollaughterwellness@gmail.com. Koha
---
National Association Woodworkers DemoDay
9:30am-3:30pm at Tauranga Woodcrafters Workshop, 3 Cherokee Place, Mount Maunganui. Demos of woodworking by NZ's best. Entry Free. Sausage sizzle lunch.
---
Otumoetai Tennis Club
Adult tennis. Start 1:30pm. Bellevue Park Windsor Rd (adjacent to swimming pool). New players & visitors welcome. Ph Victor 027 577 1818 a/hrs.
---
Papamos Friendly Group (55-65s)
Want to join a small group for social get togethers? This is not a singles only nor a dating group. Anyone interested please text 0274034130
---
Play Petanque
Join us for serious fun, Sat 1-4pm, Tues 1-4pm & Thurs 11am. Equipment supplied, 45 Kawaka St, Mt. Ph 022 070 8200
---
St Stephens Jigsaw Library
Every Saturday 10am-12pm500 puzzles availableHire: 1000p for $1, 500p for 50c Large pieces available. Choose from childrens, Landscape, animals, Collections. See you at Highmore Terrace, Brookfield
---
Taoist Tai Chi Arts
Cultivating Balance, New beginning classes, Mon - Sat, Tauranga, Te Puke, Papamoa, Mt Maunganui, Katikati.www.taoisttaichi.org for schedule & times or Margie Ph 02 150 0320
---
Tauranga Floral Art Group
Workshop, beginner classes, and competition. Baptist Church Hall Tauranga 9:30 am. New members and visitors welcome. Phone Sue 07 552 6681
---
Tauranga Fuchsia Group
Last Sat each month at Art & Craft Centre, Elizabeth St West, 1pm. Learn how to care for fuchsias. Ph Pat 579 1655 or Noeleen 578 4643
---
Tauranga Social Dance
7-10pm Baptist Church 13th ave every 2nd Saturday on month, next dance June 12th.Phone Jan 576 3455
---
Te Puke Scottish Society
Mid Year Christmas Dance, Saturday, 19th June, 7.00-10.30pm, Memorial Hall, Jellicoe Street, Te Puke. Live music, aircon hall, supper, raffles. $7 entry. Valerie 5737093
---
Well-being for Women NZ
You're invited to join a conversation on the health and well-being of women today. From 12.30- 3pm. Ph: Ingrid 02 195 2690
Subscribe to our daily Newsletter
Email: