New Zealand Police have a real fondness for their four-legged crime fighters.
"However, floof of the feline kind don't always make headlines in the same way our canine crimefighters can," says a NZ Police spokesperson.
Floof refers to any abundantly fluffy creature.
Many NZ Police stations have a station cat, and it's time to be introduced to these feline floofs.
In no particular order of fondness, meet...
Charlie from Portobello Station, Otago Peninsula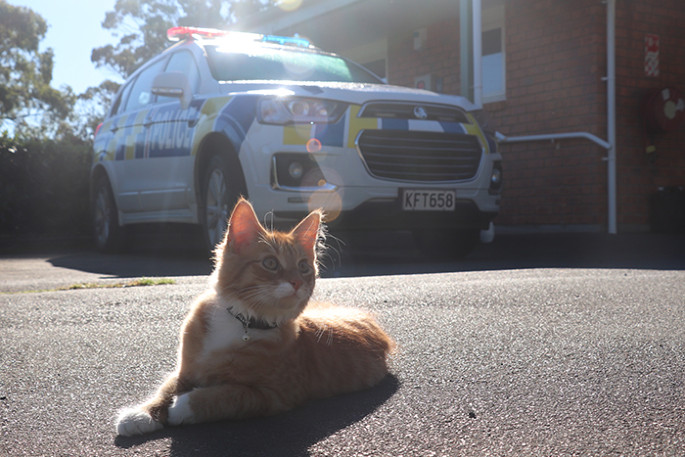 Charlie's duties include keeping sole charge Constable Aaron Smith and his family company, finding patches of sun, meowing at birds, sneaking into Aaron's police vehicle for rides, and greeting visitors to the station.
Harold from Whangaparāoa, Waitematā North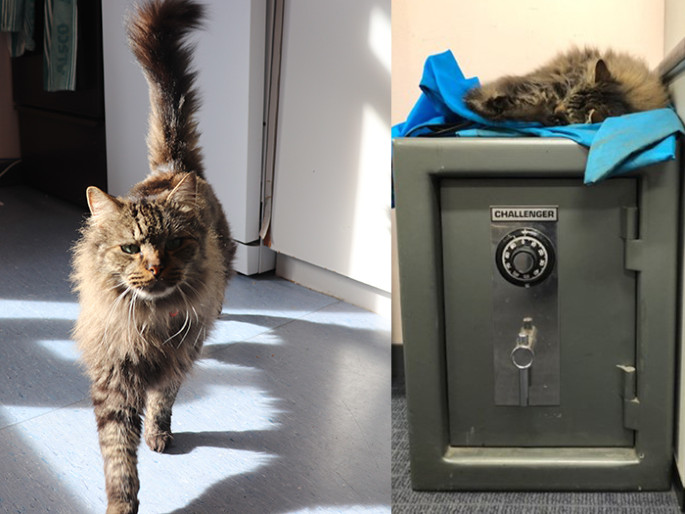 Harold joined the force at Whangaparāoa in the shadow of celebrity-statused Snickers, who died in a road accident a few years back.
With his stature bordering on that of a cocker spaniel - for you dog people - Harold wanders the hallway with an aura of entitled ownership. Unlike Snickers, who would often make surprise appearances around the community in the cinema or supermarket, he doesn't venture too far beyond the station, so as to protect his home and keep the safe, safe.
Jock from Taumarunui, King Country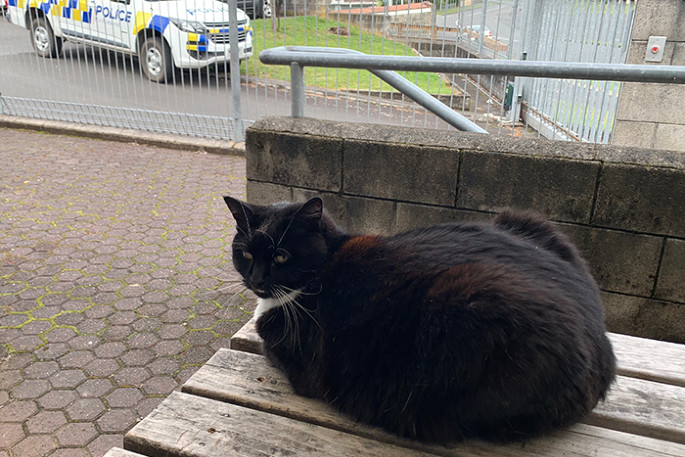 Jock is the matriarch of the Taumarunui Police Station and is much-loved by staff and the community alike. She is often on paw-trol in the station yard and loves pats and some cheeky treats.
Night shifts are one of Jock's favourite times and she even has her own bed in the station. Next time you are in Taumarunui, drop by and give her a pat.
Yoda from Golden Bay
Yoda is a two-and-a-half-year-old Red Burmese currently stationed with Takaka Police in beautiful Golden Bay. Described by his colleagues as cheeky, Yoda demands attention from everyone he meets and insists on interviewing visitors to the Police Station.
Yoda's curious nature makes him a valuable part of the policing team – it's also meant spending nights locked in neighbourhood garages and a sleepover in a removal van when he transferred to Takaka 18 months ago.
As far as we know, Yoda befriends everyone he meets, especially the elderly neighbours who fur-nish him with turkey giblets for Christmas dinner.
Morrinsville's 'Fat Cat'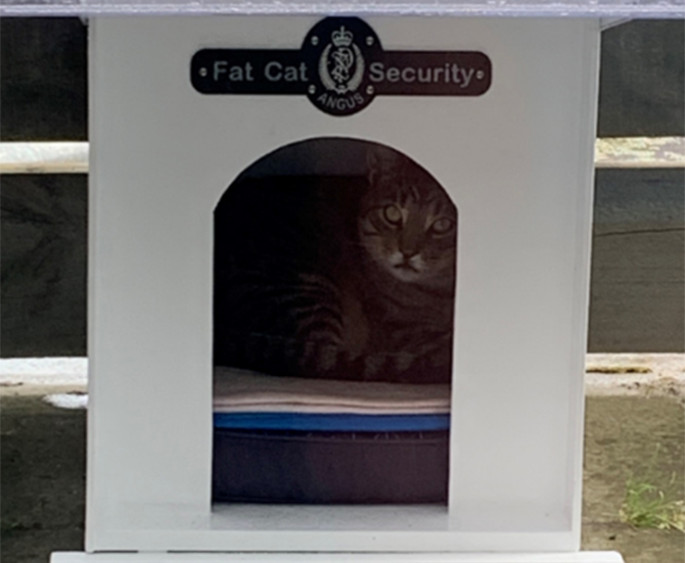 This friendly kitty started hanging around Morrinsville Station about a year ago after the previous cat Barry's departure. Fat Cat - yep that's what they named her/him - is quite crafty and nestles up to different people to get fed.
Subscribe to our daily Newsletter
Email: