An initiative to reduce the speed of vehicles going past country schools has earned praise from the Rotorua Lakes Council.
A survey Rerewhakaaitu School conducted has been sent to the council and is to be discussed at tomorrow's strategy, policy and finance sub-committee meeting.
The survey was carried out between 9am and midday on a Wednesday and recorded 82 cars, 12 trucks, three milk tankers and 14 log trucks, four tractors for a tally of 115 vehicles.
Of concern to the students was that the 70km/h through Rerewhakaaitu Village to 50km/h should be reduced and an 40km/h variable speed instituted "in front of the school" during school hours.
In support, the RLC says in a report, the students presented a substantial body of work that involved a "considerable amount" of research, evidence-based observations and local community consultation.
Based on its research, the school with the support of principal Patricia Purdie, made a submission to the Rural Community Board.
The board resolved to support and recommend to the RLC that review of the speed past Lake Rerewhakaaitu School should take place, supporting the safety concerns highlighted by the school.
"The initiative displayed by the students of Lake Rerewhakaaitu School is to be commended," the council says.
"Undertaking their own research and then presenting the findings along with a request for a targeted solution (speed limit reduction), has prompted a much wider conversation around the community about road safety, child friendly initiatives and other links to the people portfolio."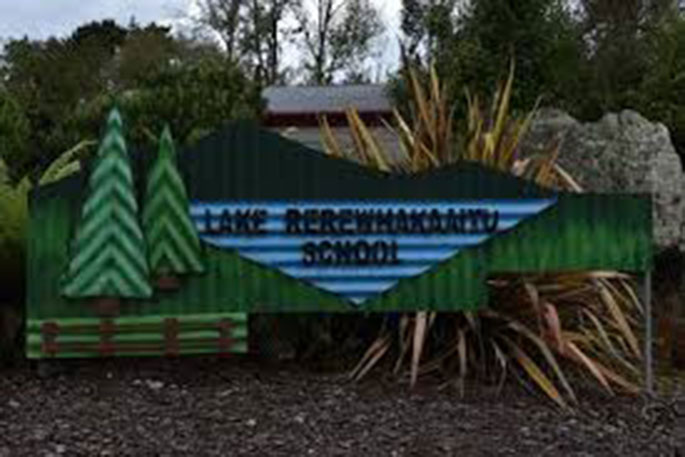 Lakes Rerewhakaaitu School.
Discussions between the RCB, the transport manager and the strategy group manager decided the subject matter should not be addressed in isolation; a wider brief should be undertaken.
Road safety, including current posted speed limit review, should be undertaken around all the rural schools in the Rotorua district, the report says.
Some 16 schools in the Rotorua district are located outside the area considered the urban area of Rotorua.
About two thirds are located on roads that have a posted speed limit greater than 50km/h, some of which are state highways managed by NZTA.
The majority of these schools (all except two) fall within the areas of the Rural and Lakes Community Boards.
The proposed option is that the RLC receives the recommendations and instructs officers to undertake a comprehensive road safety assessment around all rural schools and report its findings and any safety improvement recommendations including speed limits options.