A kaitiaki of te reo Māori is encouraging rangatahi to read the diary of Anne Frank, saying it provides a lesson for people to address racial discrimination.
Te Haumihiata Mason (Ngāi Tūhoe, Ngāti Pango and Te Arawa) translated The Diary of a Young Girl into Māori.
The journal chronicles the innermost thoughts of teenage girl, Anne Frank, who lost her life in World War II.
Te Haumihiata Mason will be at McLeods Booksellers from 5.30pm on 12 September, to talk about her translation, Te Rātaka a Tētahi Kōhine, which was published by the Holocaust Centre of New Zealand this year.
She says lessons of the past should be learned to overcome hatred, such as what was witnessed with the Christchurch attacks this year.
"In my heart, I'd really like Māori children and youth to read this book and understand what happens in war. The strife between the Germans and Jews was brought on by hatred. That's such a terrible thing.
"Anne Frank's harrowing account of World War II is confronting, open and honest. I hope it takes young people on a journey to her time and opens their hearts and minds to the horrors created by racism and hatred. And encourages them not to tolerate it in any form."
Anne Frank New Zealand chairman, Boyd Klap, was charged with finding a Māori translator, at the request of Parihaka kuia (female elder), Ngāpera Moeahu Teitinga.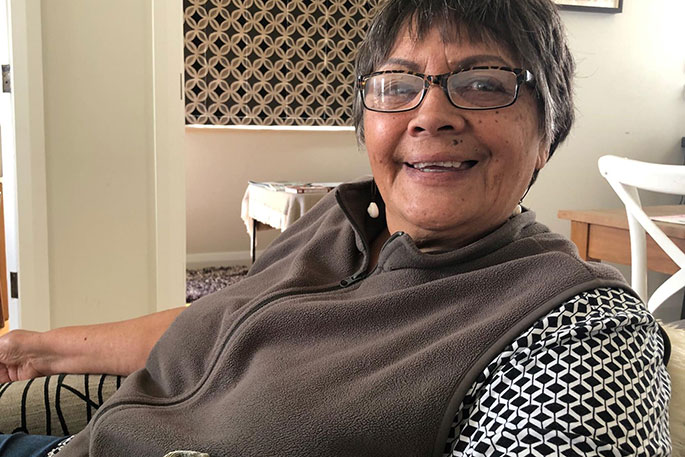 Te Haumihiata Mason.
Te Haumihiata Mason agreed to whakamāori (translate) the diary, saying it was an opportunity for her to return to the reo Māori she grew up with, and interpret Anne Frank's female perspective – something which was rarely seen in print in the 19th century.
"There's a need for more female writers because it's a voice of reason, the voice of a mother who teaches her children values, manners and how to behave. Women are the best protectors.
"If there's one thing I've tried to impart to my granddaughters who are raising my great-grandchildren, is your children need to know and feel they're loved. Being raised in a strong loving whānau has put me in good stead."
McLeods Booksellers manager, Jemma Morrison, says McLeods is honoured to host the event, which has been called, Kupu Māreikura. She says it builds momentum to develop a Māori writers festival.
Tickets to Kupu Māreikura are $10 and are available via https://cutt.ly/Vwb1dzM
For more information about the Aronui Arts Festival visit: www.aronuiartsfestival.com