Jamie Wall, freelance sports writer and author of "Brothers in Arms" is visiting Rotorua Library on Saturday, November 16.
Library staff encourage rugby fans to attend this free event dressed in black and with a 'brother' or sister to go in the draw for an autographed copy of the book.
Jamie will be familiar to audiences of The Spinoff, Radio New Zealand and Maori Television. Over the last two seasons, Jamie has travelled with the All Blacks to Buenos Aires, Sydney, Tokyo, London, Dublin and Rome, and most recently, Japan for the Rugby World Cup.
Having family members in representative New Zealand sports team is nothing new – we are aware of the Colling's, the Stanley's and other well-known sports families that have represented the country in their various sports.
Freelance writer Jamie Wall's book, 'Brothers in Black', concentrates on the sport that has taken precedence in our news of late, rugby.
Brothers have represented New Zealand in the All Blacks team at almost every major All Black game over the years – and several of the familiar names have their stories featured in this book.
In the last decade we've had the Barretts, Whitelocks, Saveas and Franks, but there have been many more standouts throughout New Zealand rugby history like the Meads, Whettons, Gears, Bachops and Brownlies.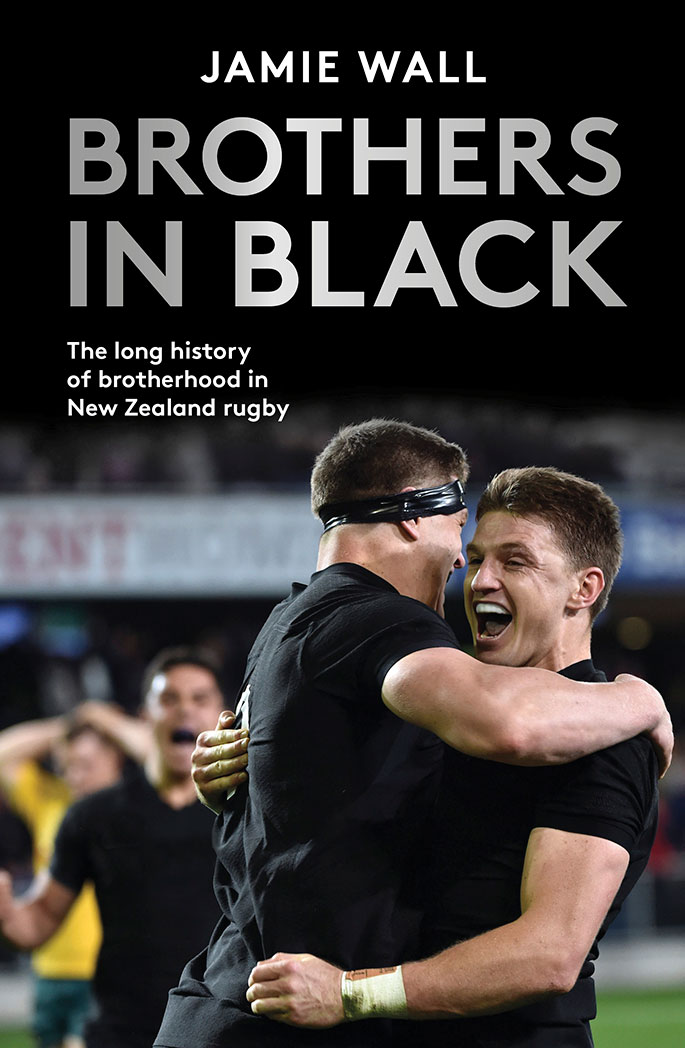 Wall's passion for the sport and his meticulous research have highlighted some amazing facts. He has backed these up with photographs and figures.
He explores the 'culture' in families and explains how this culture transfers onto the field and envelopes their sporting successes. Team 'brotherhood' is taken to a whole new level when it involves family members.
Wall wrote that "Brothers have been part of the All Blacks since the beginning. Through both world wars, when the game itself went through a gigantic upheaval. Through the amateur era of punch-ups and mud, to the big money- and media-driven world we live in today. One thing is for certain: they have played a part in almost every single notable event in the team's history."
Recently returned from Japan where he reported on the 2019 Rugby World Cup, Jamie is now looking forward to the upcoming publication of his latest book "Heroics and Heartbreak: twelve months with the All Blacks".
Your opportunity to meet Jamie Wall is at 2pm on Saturday, November 16.
Subscribe to our daily Newsletter
Email: