Up until a few days ago, Sally Moyle had never won anything in her life, now she's about to enjoy a 5-star weekend getaway at a Rotorua luxury lodge.
Over the past few weeks, Rotorua Now has been running a promotion to encourage readers to check out our website and 'like' our Facebook page.
The winner of the prize - one night, including dinner and breakfast at the Black Swan Lakeside Boutique Hotel - was chosen randomly from the hundreds of people who entered and, in our opinion, could not go to a more deserving person.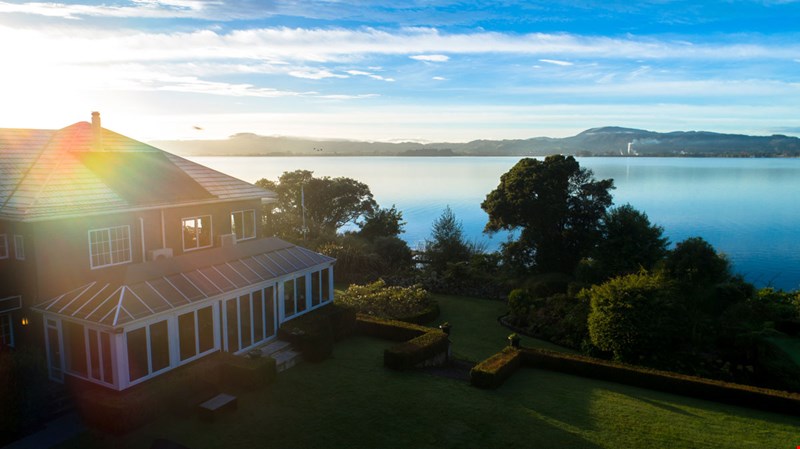 The Black Swan in Kawaha Point.
Sally and her partner of 20-years, Robert Martin, have had a pretty rough time of it over the last year, but in the last few months, life has been on the up.
After a year of radiation and chemotherapy, Sally is in remission from throat cancer. Up until three months ago she had to use a feeding tube and dropped down to 32kg.
Robert would visit her every few days during her stay in Hamilton while she was receiving her treatment and Sally says she could not have got through without his support.
"Now I'm putting weight back on again, it's great," Sally says.
"We are really looking forward to our weekend, I've never won anything so this is great, we're really happy."
Rotorua Now would like to thank everyone who joined in with our promotion and the Black Swan Lakeside Boutique Hotel for its support.
Subscribe to our weekly Newsletter
Email: