Forensic photographer Senior Constable Ivan Penrose has put the lens cap on his 33-year career – and brought to an end a 60-plus year family link with Police.
Ivan, who retired last month, was a trainee baker when he decided to join Police, becoming a member of Recruit Wing 114 in 1988.
He was following in the footsteps of his father Tom, whose 31-year career began in 1959 and included 10 years as a dog handler, and brother Darryl, who joined in 1982 and served in the Hutt Valley and Waikato.
Ivan's own policing career began on the streets of Upper Hutt.
"I joined Police for the frontline," he says. "I loved it. I couldn't believe they wanted to give me days off let alone pay me. It was so fun.
"I was forced to take leave because my balance got so high. I wanted to go to work every day."
He is still in contact with mates from back then. "We used to party together, holiday together, we had days off together, we played golf together.
"It was a really social time. We'd book holiday homes and the whole section would go on holidays. Regularly, like two or three times a year."
Highlights included attending the Commonwealth Games in Auckland; shadow patrols, following local gang members when they travelled the country ("We don't do that now"); Waitangi duty. "They were good times."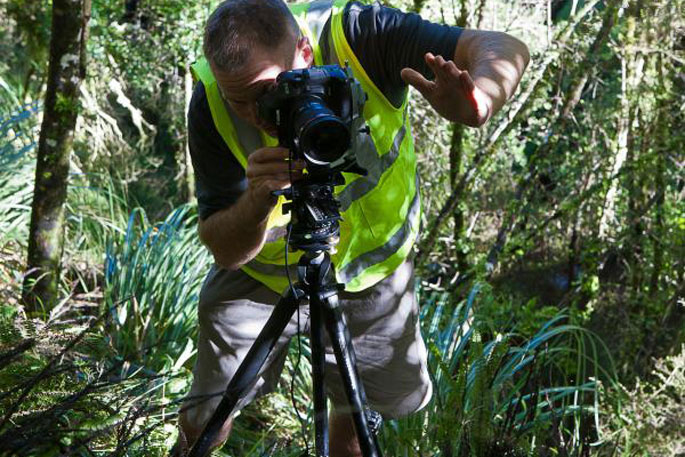 Ivan out in the bush during the investigation of a 2012 shooting.
After around 16 frontline years in the Hutt Valley, Ivan started to think about photography as a career path.
"At school I was a camera nerd," he says. "I was also into rifle shooting, playing golf and later cycling and mountain biking. They were never going to pay me to mountain bike or play golf or shoot but if they wanted to pay me to take photos, that was great."
He relieved for three years in Wellington's photographic section before joining full-time in 2003. During those years he attended a month-long photography course at the Royal New Zealand Police College.
"I learned a lot on the course and I've learned a lot since, to the extent that I'm taking those courses now, with Jane [fellow photographer Senior Constable Jane Dunn]."
The year 2002 brought another learning experience of a sort, with the accidental discovery of an underground bunker in an Upper Hutt forest, kitted out as a cell for a would-be kidnap victim. Ivan spent two days recording the details.
"That was an exciting job. I was quite junior and I couldn't believe this was my new job and they were going to pay me to video and photograph that. So I was itching to get a full-time job here."
It also gave him an insight into detective work as CIB staff tracked the food supplies inside the bunker back to the store and identified the offender.
"I saw the other side of how things worked," says Ivan. "That was impressive."
Ivan has photographed many big jobs. There was the 2010 Anzac Day Iroquois helicopter crash which claimed three lives. Ivan had to be roped down a steep slope to reach the crash scene near Pukerua Bay.
He spent a week supporting disaster victim identification after the Christchurch terror attack – 7am to 11pm at the mortuary, four hours' sleep at Burnham Camp, back on duty by 7am.
"Hard, hard times but I was happy to be there," he says.
At other times, photography business as usual is anything but usual.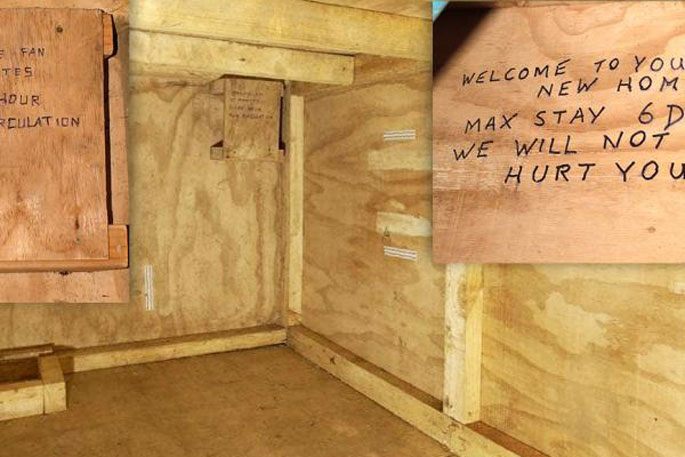 Inside the bunker, with (inset) messages scrawled on the walls for the would-be 'guest'.
"We deal with a lot of death, really a lot. I get called by the wellness officer every now and then and they'll say 'How are you with that body the other day?' and I'll say 'Which one?'
"There's no such thing as an average day. You don't know if it's going to be warrants, suicides, crashes, robberies, anything."
As we speak, one colleague is photographing a post-mortem on a child; another has been out on warrants; someone will photograph a car which has been brought in.
"There are a lot of hours, a lot of call-outs overnight, but the good thing is it's never 'Oh damn – the photographer's here'. Everyone's happy to see you. There's not a lot of paperwork involved and you're doing something you enjoy."
The qualities required include obsessive attention to detail and the ability to maintain emotional distance.
Colleagues say Ivan's eye for detail and the directness of his feedback make him effective as a trainer and assessor of work. One of his priorities has been to ensure photographers approach jobs in the same way, bringing consistency across their output.
"My attitude was always 'If you've got a better way to do it, we'll do it your way," he says. "Until then, let's do it my way'."
After 17 years behind the camera, the job presents few surprises. "Photography-wise, I feel I can get a good result at every job because I've come across that situation before."
He is retiring at 55. When he started in Police, he says, most people cashed in their GSF pension for a lump sum and retired at 49. "Now people say to me 'Why are you going so young?'"
He wants to get out while the going is good. "I'm starting to lose my eyesight a bit – I don't want to get to the stage where I should have left because my photos aren't as good as they were but people don't want to tell me.
"And also you've got guys who've been relieving for a few years – they want their suck of the sav and if I stand aside they'll get a go at it."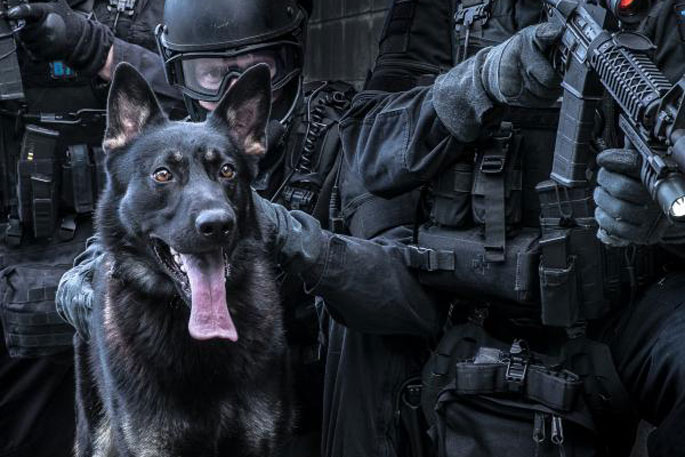 One of Ivan's winning photos.
Ivan's future involves more of the things he likes – tramping, hunting, cycling with friends – with a couple of days a week of whatever work he can pick up to supplement his pension.
He doesn't take photos for pleasure as much as he used to, but on those tramping and cycling trips he's always trip photographer.
"The others don't bother bringing cameras – they know I'll have the gear. I still take plenty of photos."
Subscribe to our daily Newsletter
Email: