Rotorua's mayor is targeting motels, hostels and backpackers that might be operating unsafely by taking in long-term tenants as the council aims to crack down on central city crime.
Tania Tapsell plans to bring these types of accommodation providers into the city's housing accord, a multi-party agreement formed last year to reduce the number of emergency housing motels to near zero.
After it was signed, Tapsell said the district had felt the effects of emergency housing socially, culturally, environmentally and economically.
One emergency housing motel resident described her experience as a breach of human rights being an understatement.
Tapsell sat down with Local Democracy Reporting ahead of her first year anniversary as mayor this month to share her thoughts on what the council had achieved.
Tapsell said one of the biggest issues leading into last year's local body election was emergency housing.
"Within two months, we signed a housing accord, which was our exit plan from the negative impacts of motels."
The Rotorua Housing Accord, signed in December last year by the Government, the council and local iwi representatives aimed to "progressively reduce the use of motels for emergency housing in Rotorua to near zero".
Tapsell said there was now half the number of households in motels. The impact had been huge, she said, particularly for increasing the confidence and pride of Rotorua being a "great place to live and visit".
Asked if there were any unforeseen consequences of the accord, Tapsell said she held concerns over the use of backpackers and hostels.
In a May meeting, police and the council set a goal to halve violent crime and antisocial behaviour in Rotorua's CBD by 2026.
At the time, Rotorua area commander Inspector Herby Ngawhika said demand for police services from October 2022 to March 2023 in Fenton St compared with the year before showed a "significant reduction".
"Where it has gone up, is in our backpackers and hostels ... we know the number of emergency motels on Fenton St have reduced but the people from there, this is the assumption, have gone into backpackers and gone into hostels."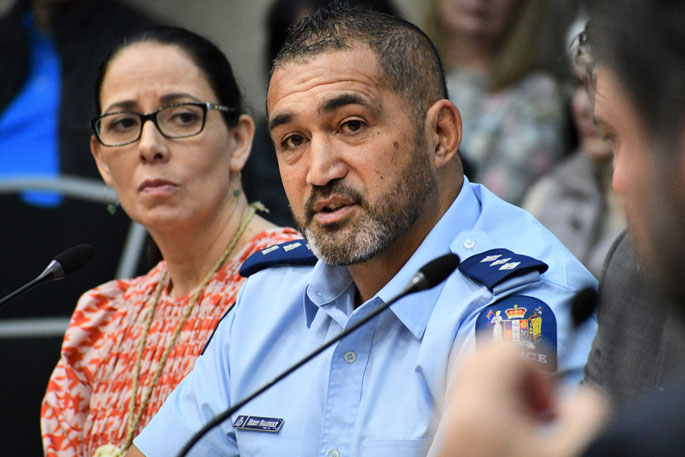 Rotorua area commander Inspector Herby Ngawhika. Photo / Laura Smith.
Providing an additional response to Local Democracy Reporting about her comments, Tapsell said she met with then-Housing Minister Megan Woods and representatives from the Ministry of Housing and Urban Development and the Ministry of Social Development in September, "to discuss the issues Rotorua is still experiencing with emergency housing motels and crime".
"I raised the concern that we're seeing the use of backpackers and hostels for longer-term tenancies ...which are unlikely to be meeting landlord requirements and are therefore unsafe and an inappropriate use of the building.
"We agreed that we'll address this within the Rotorua Housing Accord which is a positive step forward."
Tapsell was concerned about 14 providers - including backpackers, hostels and motels - that the council believed might be taking in long-term tenants.
Council staff were working with the owners of these establishments to confirm how they operated, if they were compliant with their existing resource consents or if a change of consent use was required, she said.
The accord would need to be reviewed as the council could not "get complacent", she said.
Tapsell said the council would need to wait for a new government to be finalised and she would meet with any relevant incoming ministers about "the best way forward" to deliver better outcomes for locals.
"During the election campaign, National indicated they would end the use of emergency housing motels in Rotorua within two years and look to work more closely with Community Housing Providers.
"This has strong alignment to what [the] council and our community have asked for. We're looking forward to progressing this as soon as possible."
A police spokesperson said police regularly meet with the Ministry of Social Development, Rotorua Lakes Council, and other partners where backpackers and hostels are discussed as part of general conversations around safety in our communities.
They said it was a complex issue that police could not solve alone.
Public Interest Journalism funded through NZ On Air.